If you're a wine lover with an upcoming wedding, there's no doubt about it that corks will play a big role on your upcoming day. The popping of corks will be plentiful, but why stop it there? Incorporating corks into your wedding decor is both chic and stylish — and totally you, if you're a hardcore wine lover. Check out these 10 simple ways to incorporate corks into your wedding day reception for a whimsically wine-themed day!
Because alongside your new spouse, corks also hold a special place in your heart, right? Use corks from both red and white wine bottles to achieve that gorgeous ombré look.
O.K., this decoration is next-level. Also, probably significantly less expensive than your average chandelier. Win-win.
Don't Miss A Drop
Get the latest in beer, wine, and cocktail culture sent straight to your inbox.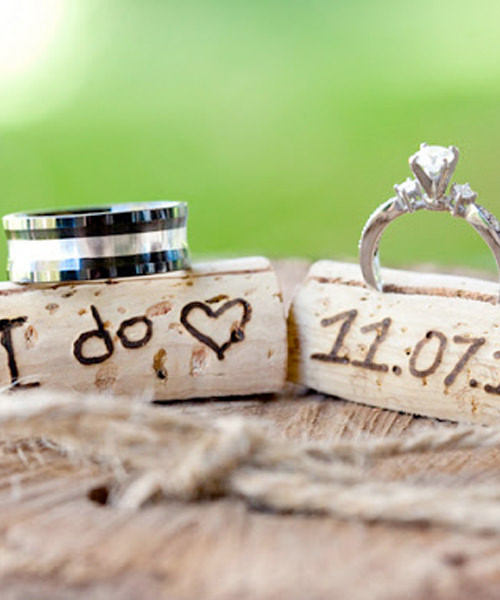 Because the only better thing your spouse could gift you than a bottle of wine is a diamond ring. This decoration just makes sense.
We love the way these white tealight candles look against the tan corks. Bonus point: These centerpieces are much less expensive than flowers — and they'll never die!
Prefer flowers as a centerpiece? No problem! You can still incorporate cork crafts into your centerpiece display. Use little groups of corks to designate table numbers for an adorable touch.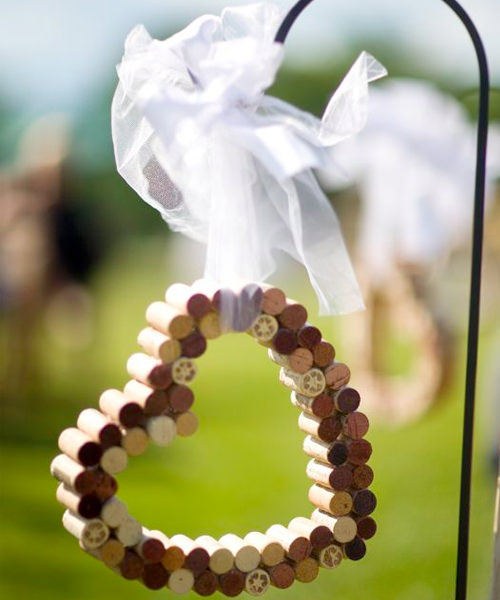 Drape these little cork hearts all around your reception hall for a rustic, wine-kissed touch.
For the plant loving wine-o, these succulent corks add a unique touch (and a pop of color!) to your wedding reception wall.
Adorn your reception hall with hilarious pictures of you and your spouse from when you first started dating — wrapped in handmade cork frames, of course! Replace those images with developed wedding photos, like the example in the picture here, post-reception day.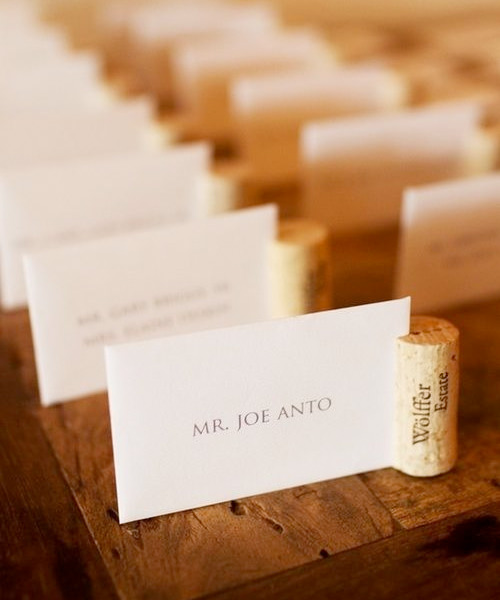 Guide guests to their tables by placing their name cards in these delightful cork card holders. Your guests can take the cork home and put it toward one of their future cork crafts as well.
Everyone loves a good party favor, especially a cork keychain! Bonus: During the celebration, your wall of cork keychains will make add a stunning, wine-lover's touch to your reception hall.